BARE MINIMALIST: How to Get Up & Ready for the Gym in 5 Minutes.
decide to get up.
decide to get out.
decide to get going!
and DECIDE quickly.
/ The key to success is to say "yes" and TO DO IT. BUT YES, Actually do it. /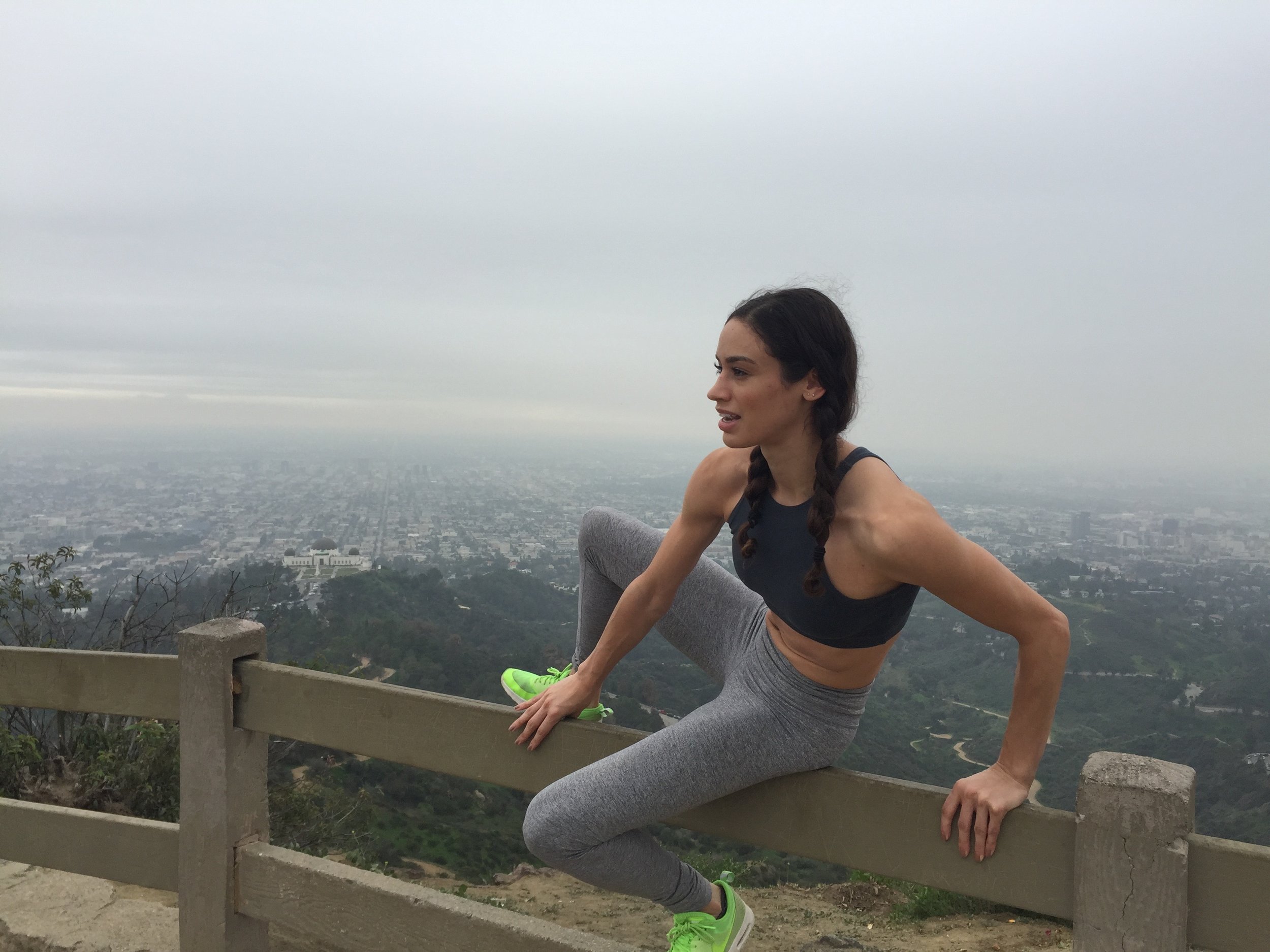 / STEP 01 / First, you must decide.
because time doesn't wait for anyone.
STEP 01 /
Step one is as easy as a wipe and a spritz. You don't need makeup to go to the gym. You don't even need to wash your face. Because guess what? Over-cleansing your face strips it of natural oils that balance your pH and protect your delicate skin from environmental aggressors. So before I head out, I just quickly wipe with a Yuni Shower Sheet or simply swipe my face with a cotton pad and some balancing toner in outward motions from the center of my face to my forehead, ears and neck. I use a non-drying formula from Kiehl's called Ultra Facial Toner because it's gentle on my face and perfect for cleaning off the remaining residue from a night-time sleeping pack or face mask. No toner? No Problem. Just splash your face with some cold water and set your priorities straight!
If you can't skip your skin-care routine, minimize it down to these 3 essential steps.
STEP 02 /
Get dressed in the nicely folded gym clothes you have set aside the night before. Set it somewhere close to you so you're really motivated, especially if you're not a morning person (I'm so not a morning person). Even set a pair of athletic socks and running shoes aside because SIS! You need to be ready to gooo!
PRO TIP: GET YOUR GYM BAG READY THE NIGHT BEFORE ESPECIALLY IF YOU PLAN TO CHANGE AND SHOWER AT THE GYM. SEAMLESSLY LIVE YOUR LIFE!
STEP 03 /
Step three is a given. Brush your teeth. We don't have time to floss right now, but 1 full minute of your time should be dedicated to brushing your teeth and scraping your tongue. Mouth hygiene is extremely important and we believe this shouldn't be neglected before a workout because it's linked to your GUT and health starts with the gut! MARVIS Ginger Mint Toothpaste is what I'm using to help energize me through my morning routine.
STEP 04 /
This step is all about hair. Every morning I wake up with some type of disheveled hair situation. Even though WE want to get on the move, we want our HAIR to stay in place. For this, it's very-necessary that I use a gel or a hairspray. I use hairspray around my crown when my hair is straightened (I use KENRA Working Spray 14 for this). I have naturally curly hair so I personally prefer gel when it's curly. It just holds better. I hate that obvious, crunchy hair-gel hair. I use a gel by Leonor Greyl that I picked up at a Sephora in Paris. It's made with natural ingredients and without any drying alcohols. I really love the natural hold, forgiveness and touchability it gives my hair vs. the stiff hairspray look. It's the gel that I am using at the moment- it's super gentle while my super thin and fragile hair is transitioning from years of being chemically processed. Please use the best taming method that works for you and your hair type! Just remember, you want your hair up and in place to avoid the distraction of it in your face and to minimize the potential of breakouts.
Hair is up, the vision is clear. Now, it's time to focus.
STEP 05 /
Are you woke yet? Well, grab your shoes, grab your gear and GET GOING! leggoo! YOU. GOT. THIS. It's time to get moving! Do you think you can get up and get gym ready in ~ 5 minutes by following these 5 easy steps?
Try it for a week, track your progress and give us your fastest recorded time!
- E X P L O R E -
BEAUTY & WELLNESS