#SELFCARESUNDAY: 4-Step Morning Ritual to Start the Day Fresh + Focused
Happy Sunday. Welcome in the light of morning. "I breathe in, feeling fresh." Today is an amazing day to honor the self. "I breathe out, feeling focused." The day is filled with infinite possibility. This #selfcaresunday ritual is a perfect way to unwind, recover and welcome the week ahead. Did the weekend get out of hand? Did you over-indulge in beauty betrayers? These 4-steps will leave you feeling fresh and focused in mind-body-and spirit.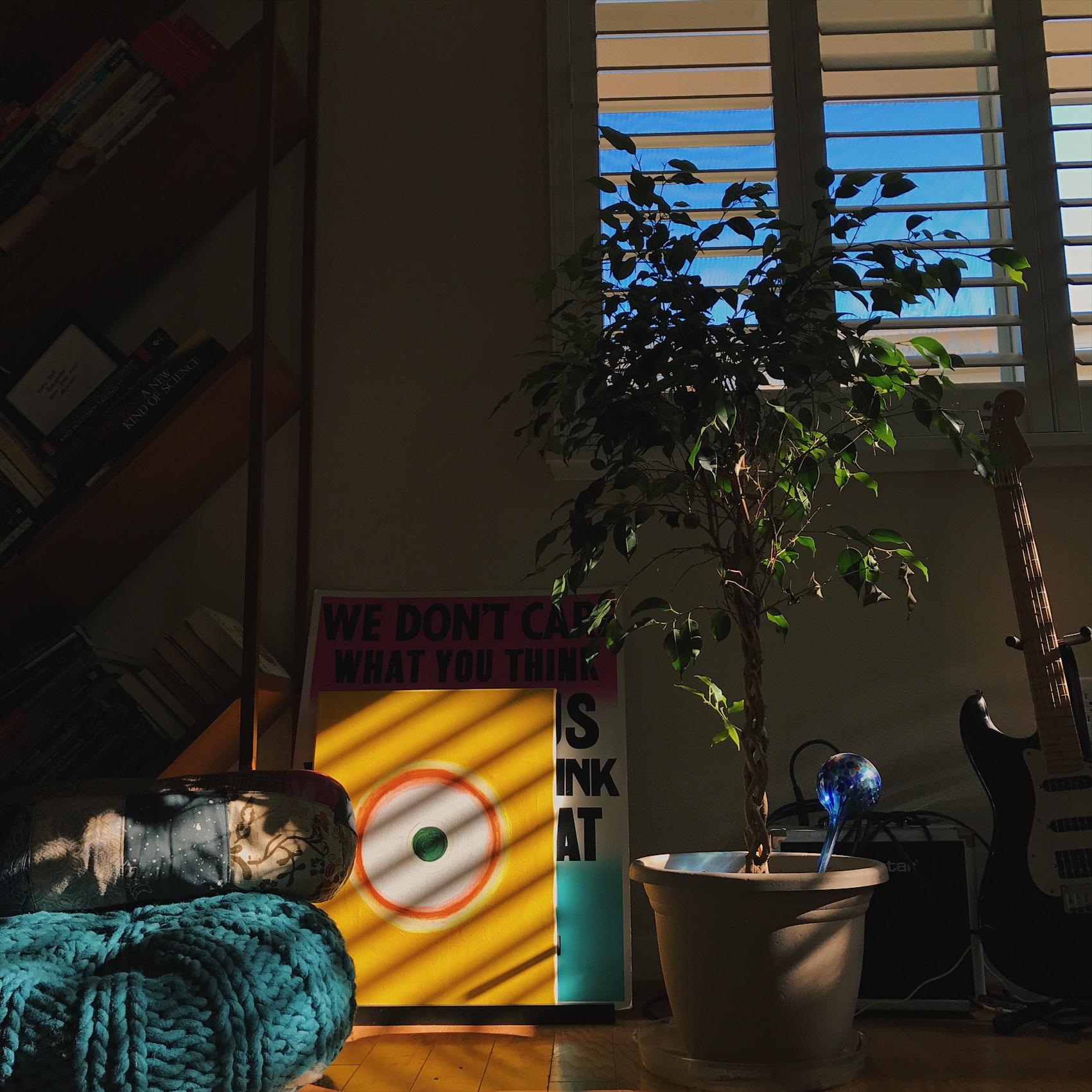 "I breathe in, feeling fresh."
1. CREATE THE CONDITIONS FOR A CLEAN SLATE:
Start the day with a self-massage to improve circulation and give skin a glow. Before the shower, I mix sweet almond oil with a drop or two of tangerine essential oil for a quick abhyanga self-massage. It also helps to lubricate the skin and protect it from over-drying in the shower. Tangerine essential oil is a cheerful scent and it smells sooo uplifting. After connecting with the body, prep for cleansing and exfoliating the face.
To prep morning skin for a scrub, I clean my face with a gentle cleansing wipe; because I am going to be using a scrub, I try to avoid harsh cleansers that can strip the skin. I try to keep my products as clean and green as possible. Right now I am using two really great, affordable green beauty products: Yes To Carrots Gentle Cleansing Wipes and Burt's Bees Citrus Facial Scrub. Mix this scrub with bit of water to create an exfoliating paste. Apply the paste to damp forehead, cheeks and chin. Massage the mixture over the face using soft circular motions with the fingertips. Exfoliate 1-2x/week.
2. RINSE WHAT LINGERS DOWN THE DRAIN:
Hop into the shower and rinse off any remaining exfoliating scrub with a warm washcloth. Ritualize your daily hygiene in small ways. For me, I like to "oil-pull" before I brush my teeth... so, I will swish the oil in my mouth as I shower. I also love using Marvis Ginger Mint toothpaste. I am big on the benefits of aromatherapy and so I like to choose energizing notes of citrus and ginger with warming qualities of vanilla. Currently I am using Andalou Naturals Mandarin Vanilla Shower Gel and it smells so sweet and divine.
Take deep breaths as you wash away whatever lingers. Visualize negative energy and toxicity running off the body and circling down the drain as you cleanse your body with an exfoliating loofah or sponge.
3. MOVE FORWARD FEELING FRESH:
Following the shower, pat your face dry and apply a gentle toner to prepare for a morning sheet mask. Yep, that's right... a mask isn't just for nighttime rituals ;) They are great way to revive skin, address specific skin concerns or as a way of giving time to yourself. Right now I'm trying Dr. Jart+ Firming Solution Gel Mask.
Sheet masks in particular have a watery, gel-like consistency and create a plump, refreshed appearance by hydrating the top layers of the skin. They are amazing in the morning because you can allow the skin to continue to absorb the serum's benefits throughout the day. Just pat excess serum into the skin. Relax for 20 - 40 minutes as your skin soaks up the nourishing benefits of the mask. Do you have trouble being patient? Perhaps try a mantra meditation.
4. CONTINUE TO THINK GOOD THOUGHTS:
Try a Mantra Meditation as you wait for your sheet mask to work its magic. A mantra is an affirmation, sacred syllable or any word or phrase that you connect with and brings you into the present moment. Try three rounds of "I breathe in, feeling refreshed. // I breathe out, feeling focused." Concentration on a mantra can help keep your headspace clear and your nervous system relaxed as you fully enjoy your at-home spa treatment, guilt-free.
If you'd like, try to go through 108 rounds of repeating your affirmation either internally or with voice. Use a rosary or turn the beads of a japa-mala to help you count your repetitions. Return to your mantra or affirmation throughout the day as a tool to reset; continuously bringing your mantra to mind will help keep you on track to having a positively amazing day.
Whatever your Sunday Morning Ritual, it's all about the little luxuries in our busy times. Take the time to honor your self. You deserve it.