ELIXIR! +Antioxidant Citrus Berry Boost Juice
AN ELIXIR FOR: +ANTIOXIDANTS +FIBER
CITRUS BERRY BOOST
Tart, tangy sweetness with serious vitamin C power and antioxidants galore.
INGREDIENTS:
2 ripe oranges
1 ripe grapefruit
1 ripe banana
1/2 cup of frozen mixed berries
2 tsp Moringa leaf powder
 
note: opt for organic and locally grown wherever possible
OPTIONAL:
+ add-in ginger
+ add-in chia
BENEFITS:
+ vitamin C
+ vitamin B-complex
+ calcium
+ potassium
+ fiber
+ amino acids
+ antioxidant
+ anti-inflammatory
+ phytonutrients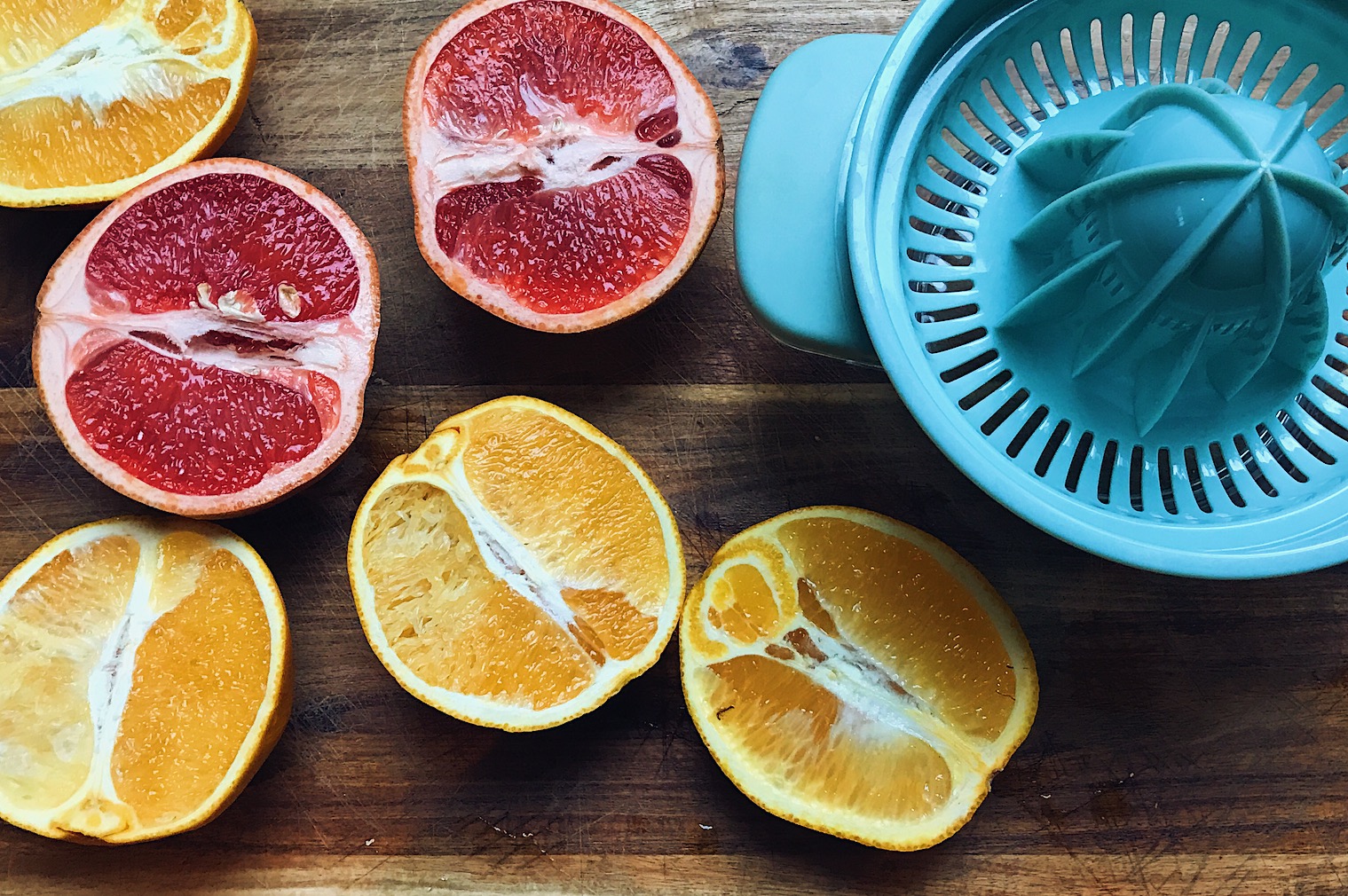 are a juicy source of vitamin C.
PROCEDURE
Cut oranges and grapefruit down the middle and squeeze with a hand-juicer.
Add the fresh squeezed juice to a blending container (I use the Magic Bullet).
Peel and add 1 whole banana.
Add in 1/2 cup of frozen berries. (I use a Trader Joe's Organic Mixed Berry Blend with strawberry, blueberry, raspberry, blackberry).
Scoop 2 teaspoons of Moringa leaf powder (or any greens powder of your choice) into the blending container.
Blend until smooth.
Serve in a glass and enjoy!