Make it at Home! Anti-Inflammatory Turmeric Golden Milk Latte Recipe
Turmeric Golden Milk Latte
(haldi doodh)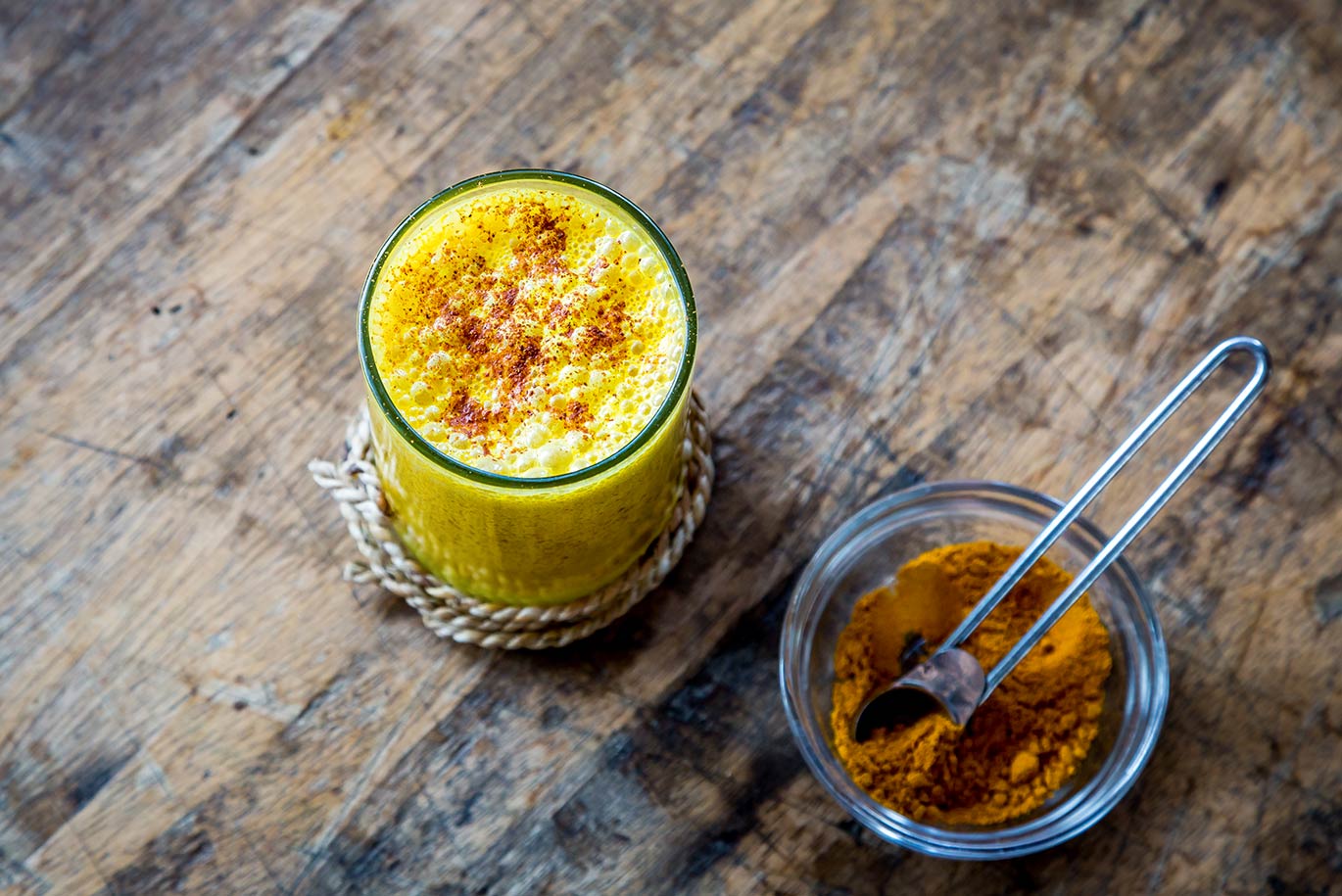 an ancient anti-inflammatory Ayurvedic remedy.
Our recipe for an Ayurvedic based tonic known as the "Golden Latte.' This tonic is great for warding off cold and cough in the kapha or winter season.
Ingredients:
1/2 - 1 teaspoon turmeric (start with 1/2 teaspoon)
1 dash fresh ground black pepper to activate turmeric
1 pinch of cayenne
1 pinch cardamon
1 teaspoon honey
1/4 teaspoon vanilla bean powder or vanilla extract
1 dash cinnamon
1/2 tablespoon ghee
1/2 tablespoon coconut oil
8 oz. unsweetened almond milk or coconut milk
Benefits:
TURMERIC - anti-inflammatory, anti-viral, and packed with nutrients
CINNAMON - fights infection and can lower blood sugar levels
CAYENNE - can increase metabolism
HONEY - antiseptic, antioxidant and healing properties
BLACK PEPPER - increases absorption
HOW TO MAKE IT:
Mix turmeric, black pepper, cinnamon in a cup of your choice.
Pour over a small amount of boiling water into the cup to get the mixture into a paste-like consistency.
Steam almond milk and combine with honey (you can sub. agave/maple), ghee and coconut oil in a blender and pulse.

/ Option 1: / Pour in your golden mixture and pulse until it's mixed completely with a frothy consistency.
/ Option 2: / Simply pour your blended milk mix into your prepared cup. Mix together with a spoon.
EXPLORE THE BENEFITS OF OTHER AYURVEDA BASED DRINKS: