EAT: THE PERFECT POST WORK OUT MEAL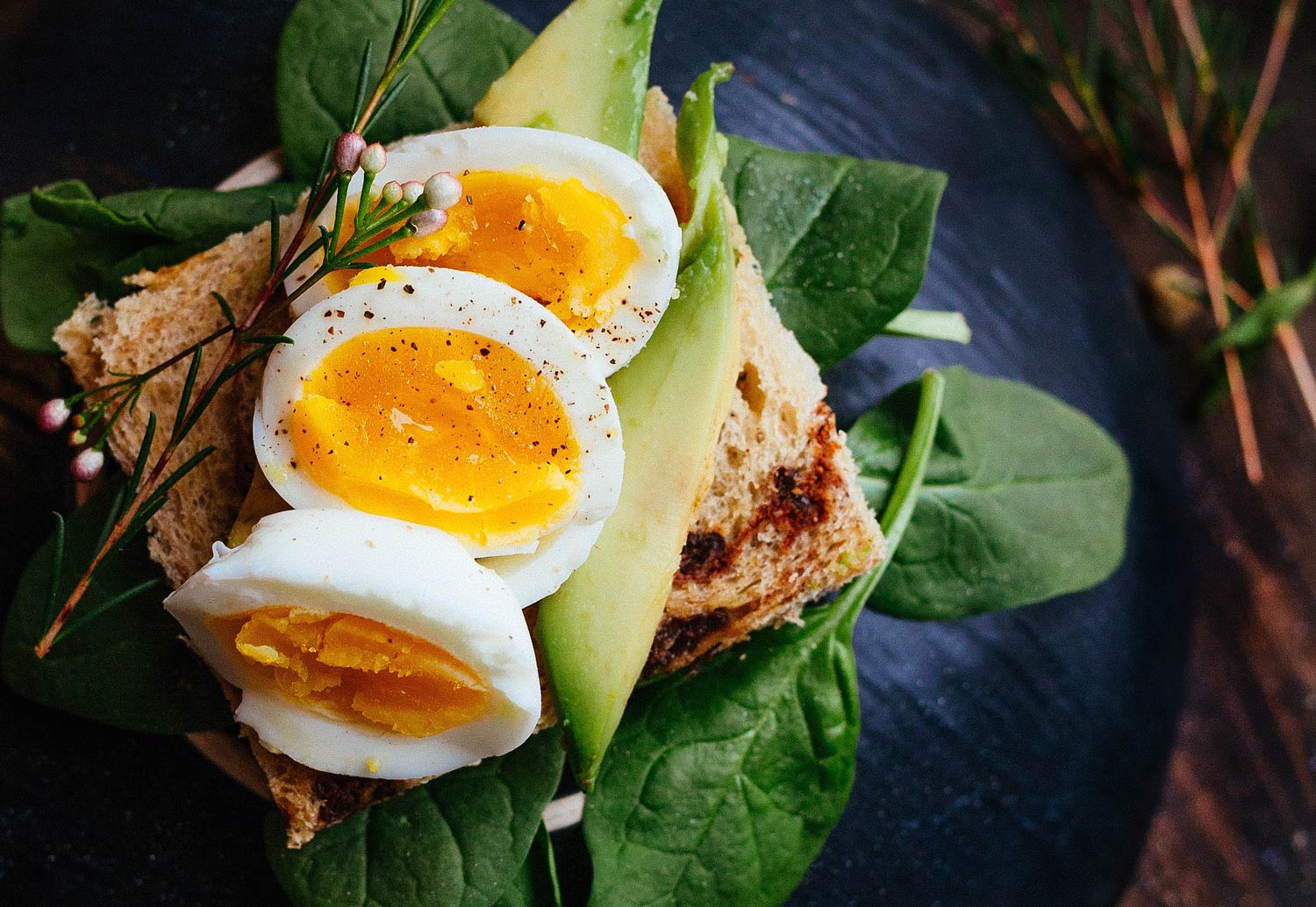 we call this our power-protein toast
& it's the perfect post workout meal.
A good source of healthy fats, fibers, carbohydrates and of course, protein!
Extra Benefits: Vitamin A + C, Folate, Iron, calcium and potassium.
INGREDIENTS:
1 to 2 handfuls of washed spinach
1/2 avocado
1 hard-boiled egg (soft-boiled or poached if you'd prefer!)
1 slice of thick bread, toasted (Mediterranean black olive bread, perhaps?)
1.5 tsp extra virgin olive oil
1 clove garlic, minced or pressed
cayenne, sea salt + ground black pepper to taste
HOW TO MAKE:
Create a bed for your toast by placing your spinach bunch on a plate. In a medium sauce pan, bring water to a rolling boil. Once boiling, lower to a simmer and place your egg inside the water for 12 minutes (~5-7 mins for soft-boiled). While the egg is cooking, place your slice of bread in the toaster. In a very small bowl, combine the olive oil + minced garlic. Mix together to create a garlic spread. Spread this garlic mixture onto the warm bread so it seeps into the toast (save some of your garlic oil mixture to add as a dressing for the spinach). If you don't like raw garlic, raw spinach, or either, heat ½ teaspoon of the garlic-infused oil in a small nonstick skillet over medium heat. Dry spinach with a paper towel and add the spinach to the pan. Cook spinach in the garlic-infused oil, stirring, until the spinach is wilted(~30-60 seconds). Place the toast on top of the place of spinach. Cut slices into half an avocado and spread on top of the toast. Place the freshly cooked egg on top of your avocado toast. Top your toast by sprinkling cayenne pepper, sea salt + ground black pepper as desired.