SUPER BOWL: Tropical Hemp Acai Bowl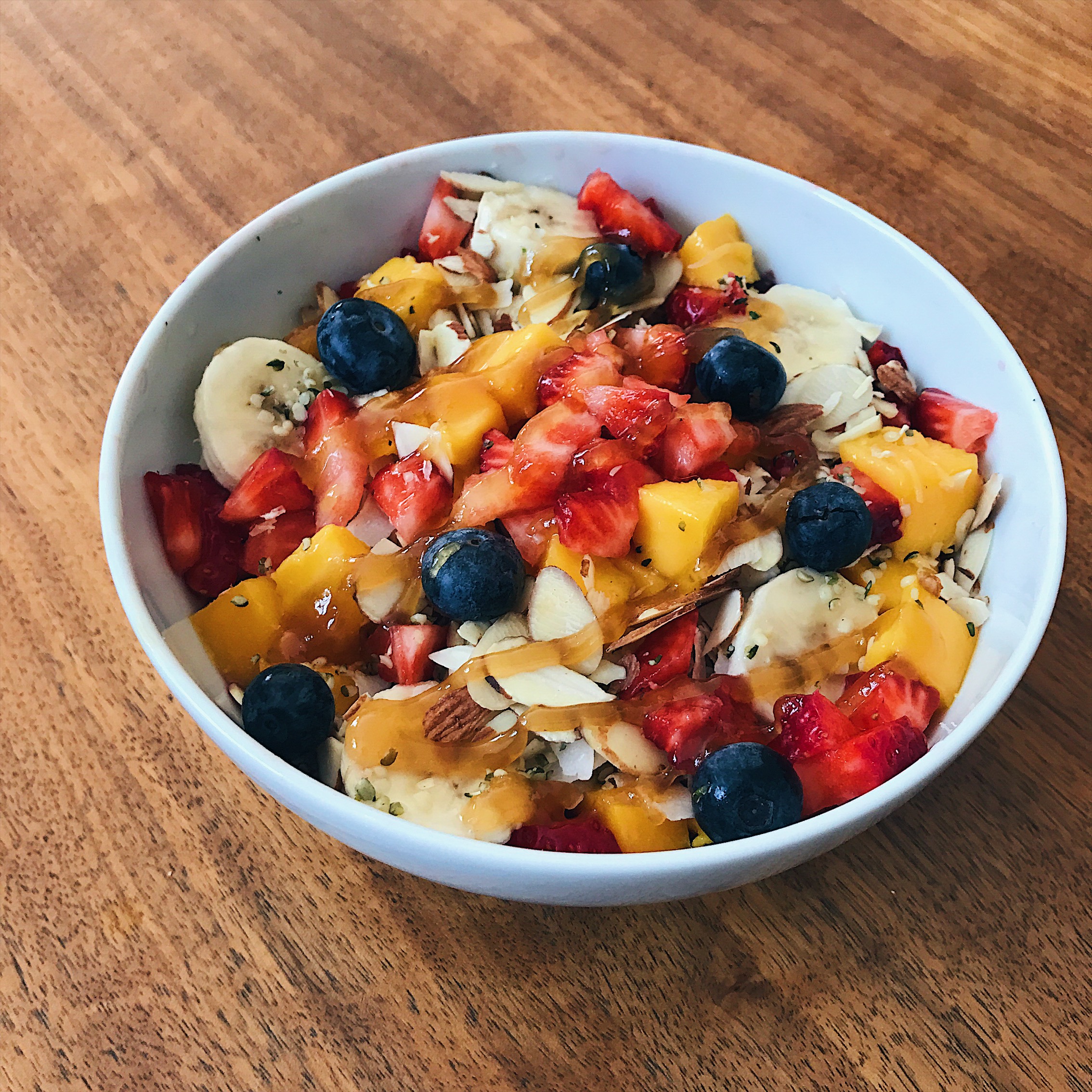 TROPICAL
HEMP ACAI SMOOTHIE BOWL
It looks fancy and you definitely feel fancy when you eat it, but really, it only takes 10 minutes to make at most.
BENEFITS:
ANTIOXIDANTS
PROTEIN
POTASSIUM
HEALTHY OMEGAS
HEALTHY FATS
WHAT YOU'LL NEED:
SAMBAZON UNSWEETENED PURE ACAI PACKET
HEMP OR COCONUT MILK
1/2 BANANA
FLAX SEEDS
MACA POWDER
TOPPINGS:
GRANOLA
HEMP SEEDS
CHIA SEEDS
MANGO
1/2 BANANA
STRAWBERRIES
BLUEBERRIES
ALMOND SLIVERS
HONEY
PROCEDURE:
(Makes 1-2 Servings)
Combine together (1) Acai Packet, 1/2 banana, 1/8 hemp or coconut milk, 1 tbsp flax seeds, 1 tsp maca powder in a Magic Bullet or blender. Blend to desired smooth consistency.
 
Add ice if you over-blend to thicken the consistency. Add liquid to smooth. Experiment and get to know your blender ;)
 
Pour into a bowl. Top with a bed of granola, a sprinkle of almonds, hemp and chia seeds. Dress with diced mangos, sliced bananas and strawberries and blueberries.
 
Finally, sweeten with a drizzle of honey or a sprinkle of coconut flakes.