TRAVEL BEAUTY REVIEW: French Pharmacy Must Haves
After spending a year in Paris and testing dozens of French skincare products, I've narrowed down my collection to 'Top 3' skincare staples that were totally worth the money spent. These are literally my favorite and will always + forever be on my top-shelf. My luxury staples aren't just pretty packaging; but have become important parts of my self-care routine.
I'm going back to Paris soon and if I had to choose only three things to bring back with me to the US, they would be these three holy grail french pharmacy products:
NUXE Huile Prodigieuse

Avène Eau Thermale Thermal Spring Water

Caudalie Beauty Elixir
I even have mini-sized versions of all three french products so that I can take my favorites with me on the go. Weighing less than 3 oz. each, they are perfectly travel-friendly, allowing me to pamper myself "in cabin" or wherever I am. I love them.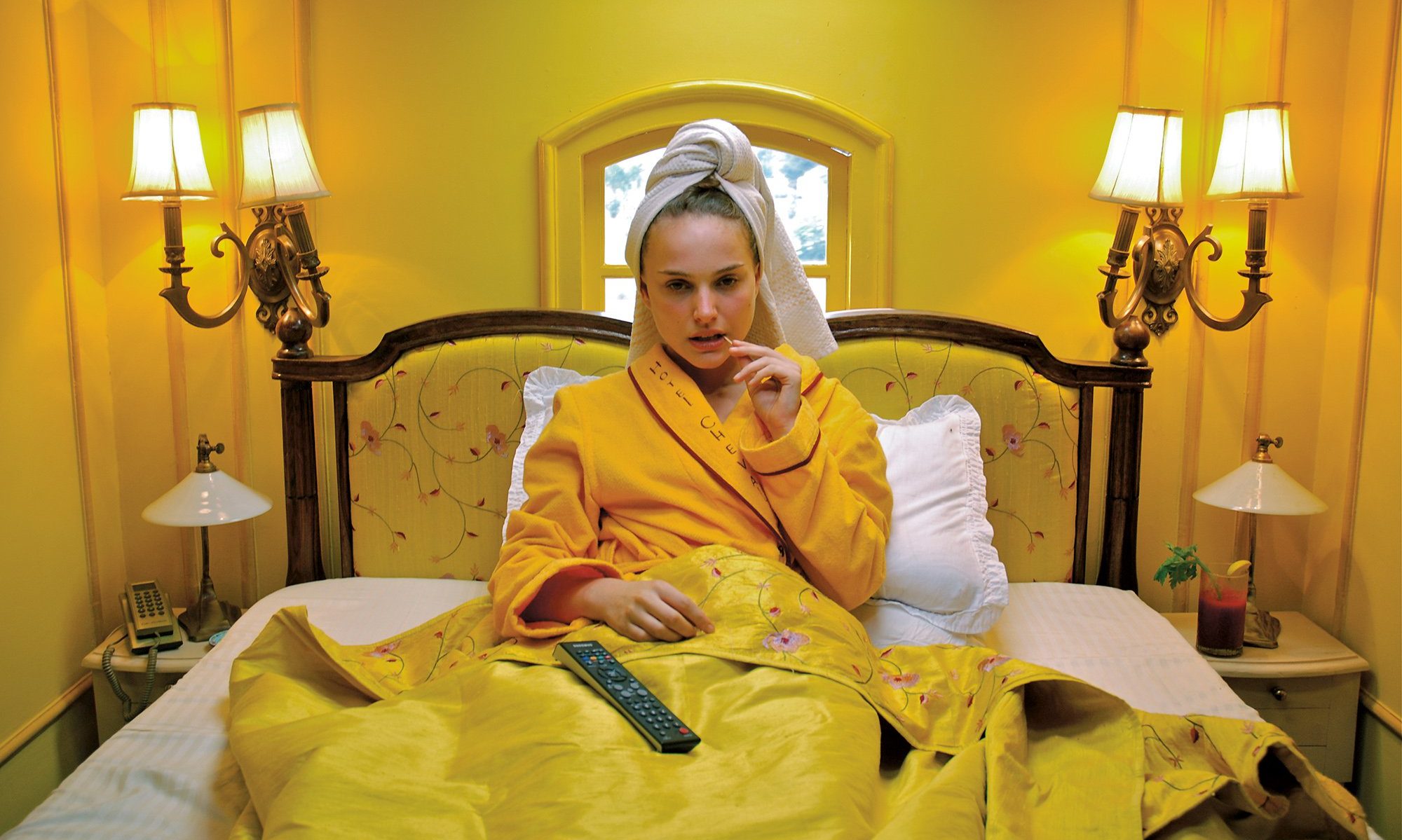 My Top 3 Luxury French Pharmacy Skincare Products:
1. NUXE Huile Prodigieuse
Multi-Purpose dry oil with 'precious botanical oils' to nourish and repair your face, body & hair.
Sizes: 50ml and 100ml
Nuxe's Huile Prodigieuse is a number one seller in French Pharmacies and for good reason, too! Personally, I'm obsessed. I only have great things to say about this oil. To start, it absorbs fast, isn't heavy or greasy and doesn't leave behind any residue. I use this oil all over my body- mainly focusing on my décolleté, arms and hips- areas where my skin is delicate and naturally prone to stretch marks. After the shower, I use this oil to moisturize and soften the skin on my legs and it is especially nourishing after an intense session of dry brushing or abhyanga self-massage. I seriously use this everywhere, all the time and all year round; especially during the drying winter months to nourish my chapped skin. In the fall it is great as a leave-in to repair and smooth out my hair from summer damage. In spring and summer it is perfect to give skin an added glow. so many things.
BTW: Nuxe makes an Or (meaning 'gold' in french) version of the Huile Prodigieuse that gives a subtle 'sun-kissed sheen' similar to (but better than) another cult classic, the Monoi Body Glow by NARS.
smells like: Orange Blossom, Magnolia and Vanilla <3.
[ the fragrance perfectly compliments Lush's R&B hair moisturizer, one of my favorite products for my transitioning curly hair. ]
Benefits:
It's made with nearly all natural-origin ingredients (98.1%), and includes 7 precious plant oils:
sweet almond oil- softening

camellia oil- moisturizing

macadamia oil- conditioning

borage oil- anti-aging / anti-wrinkle

hazelnut oil- soothing

argan oil- repairing

tsubaki oil- nourishing
Plus anti-bacterial St. John's Wort and Vitamin E. It contains zero preservatives, silicone + mineral oils. Final verdict: it's a luxurious multi-tasking oil that satisfies most of my basic beauty and skin-care needs & beyond.
How to use it:
face- apply using soft and smooth strokes, working from the center of your face, toward the contours and on your décolleté.

body- massage into desired areas using circular movements (shoulders, bust, abdomen, legs, hands & wrists etc.).

hair- apply to the palms of your hands and smooth over hair, focusing on frizz, fly-aways and on the lengths and ends whenever needed.
BEAUTY TIP! Pump a few sprays in the palm of your hand and mix together with your EVERYDAY face moisturizer, body lotion and hair cream for an added boost of moisture.
2. Avène Eau Thermale
Thermal Spring Water
Soothing, anti-irritating H2o that heals & rejuvenates Ultra-sensitive skin.
Sizes: 50ml and 300ml
A soothing source for sensitive skin, Avène Thermal Spring Water is a savior! Loved and recommended by dermatologists everywhere, it's been used since the beginning of time and is clinically shown to calm, soothe and soften the skin while reducing redness and sensitivity. I bring it with me to the beach, while hiking, and whenever I travel. I use it after cleansing to balance and tone my face, to calm my skin during the summer, as a refresher post-workout and to soothe any cuts, scrapes, burns, breakouts or any itchy wtf allergic reactions and skin funk-ups. At first, I thought buying water was for fools (it's literally the only ingredient in Eau Thermale Thermal Spring Water) but it's been the one thing I grab when my skin is either being extra sensitive, tender and irritated, or 'raw' and over-exfoliated. If it's just water, what makes it so special? It's infused with trace elements and silicate that give it its soothing and anti-irritating properties. Unlike hard water from the tap- Eau Thermale is sterile and uncontaminated by light or human-hand which makes it ideal for sensitive skin.
[ This is grade A, 100% pure FRENCH H2O, ladies and gentlemen. 'Disco sh!t'. ]
Benefits
pH: Neutral (7.5)

Made up of magnesium, calcium, bicarbonate: helps to improve skin texture

Rich in silicates: softens skin

Rich in trace elements: restores the epidermal barrier

Low mineral content: does not dry out the skin

Rich in key substances (LPS, amino acids, sugars) from microflora (Aqua Dolomiae).

Calms redness, itching sensations and irritation
How to use it:
Hold upright but do not shake. Spray onto your skin in a fine, even mist. Leave on for ~2 to 3 minutes but do not allow it to dry completely. Instead, gently pat dry using a cloth or even the palms of your hands. Use as often as necessary AM & PM, Makeup, sun care, skin and body care, essential care.
TRAVEL TIP!
Bring the travel sized version with you in your carry-on to HELP dry, tight skin during a long flight. It's great to remove pollution and dust from your skin. It's a key way TO quickly freshen~UP + cleanse while in-flight.
3. Caudalie Beauty Elixir
A plant based toner to soften & hydrate your skin while promoting radiance for a healthy, natural glow.
Sizes: 30ml and 100ml
What I love most about the Caudalie Beauty Elixir is that it is formulated without using parabens, sulfates or phthalates and made almost entirely from plants. Grape (Vitis Vinifera) extract adds hydration and promotes radiance while the Rose (Rosa Damascena) oil and Orange Blossom (Aurantium Amara) water tones and softens the skin. I like using this when I am extra stressed. It has aromatherapeutic properties so it's like natural medicine to me. I love to spray this beauty elixir on my face after a shower or as a "sedative" to calm me down, right before I sleep.
"I love this beauty elixir so much because of it's stress relieving smell and cooling freshness. It's a royal pick-me-up for my face- a quick spritz makes my skin more soothed + hydrated and me, more cool, calm & collective."
On flights when I am constricted or whenever I want to quickly refresh my hands, I spray this as a mild antiseptic into my palms, slowly massaging and pressing my hands together. When I feel the air around me is stale and congested, I spray this into the palms of my hands and cup them up to my nose to breathe in the aroma of the essential oils. This helps stimulate my brain, allowing me to chill out when I'm feeling tense or to relax and calm me down when I am overcome with anxious feelings. Its soothing and comforting scent helps bring me back into the present moment. Traditionally, I use this as a face toner when my face looks dull but I don't use it on the daily and I don't recommend this for people who are sensitive to essential oils. I also like to spray this on my chest when I have a cold/cough and onto my neck, temples and back of wrists for the benefit of it's aromatherapeutic effects like relieving headaches, nerve and muscle pain or just to add a light, refreshing fragrance. I love this beauty elixir so much because of it's stress relieving smell and cooling freshness. It's a royal pick-me-up for my face- a quick spritz makes my skin more soothed + hydrated and me, more cool, calm & collective.
Benefits:
Bitter orange essential oil is naturally antiseptic, antibacterial and boasts anti-fungal properties which are proven to be effective in treating numerous skin problems such as acne, cold sores, wounds, psoriasis, eczema and certain other skin problems involving swelling and inflammation. In herbal medicine it is also used as a sedative for insomnia, to calm anxiety, and to relieve headaches, muscle, joint and nerve pain.

Peppermint essential oil contains menthol which gives a cooling sensation with a calming effect on the body. Peppermint used topically is amazing for relief of sore muscles. It also controls oil and brightens dull skin.

Rosemary oil has antioxidants, essential acids, phytonutrients, as well as powerful disinfectant and healing antiseptic properties. Rosemary oil helps to treat acne, control oil, tighten pores, re-hydrate and tone skin. It can help reduce swelling, puffiness, wrinkles and fine lines.

Rosa Damascena flower oil also known as Rose Oil is a known antimicrobial with aromatherapeutic benefits. Applied topically, it helps to tone and refresh the skin.

Grape fruit extract, or Vitis Vinifera Fruit extract, used in cosmetics and personal care products is an antimicrobial skin-conditioning agent that provides mature skin with much needed antioxidants to combat against signs of aging.

Benzoin resin is an astringent used in traditional medicine in China to treat rheumatism, coughs, colds, stomach ache and heart burn. It is used in modern pharmaceuticals as an inhalant with steam for the relief of cough, laryngitis, bronchitis and upper respiratory tract disorders or as a mild antiseptic.
All herbal ingredients.
How to use it:
Shake before use. Spray onto the face as a toner, then follow it up with your favorite serum or moisturizer. Use at any time of the day to energize and refresh your skin. And of course, be sure to avoid spraying into your eyes.
EXPLORE MORE IN SKINCARE: