KITCHEN TOOLBOX: Our Must Have Kitchen Gadgets for HEALTHY FOOD PREP
Jolisa and Jazzy's favorite kitchen tools and why you need them...
These kitchen essentials are everything. We use these tools when we create most of our recipes and believe they are the best investments for a really versatile, minimalist kitchen. They have seriously helped make healthy eating habits and lifestyle changes easier and more sustainable... we're truly obsessed. Trust us, we want to make adopting cooking and eating as a form of self-care; we won't lead you astray. With these tools, most of what we make comes in a bowl or as a latte or a smoothie, made to consume using bulk and fresh ingredients.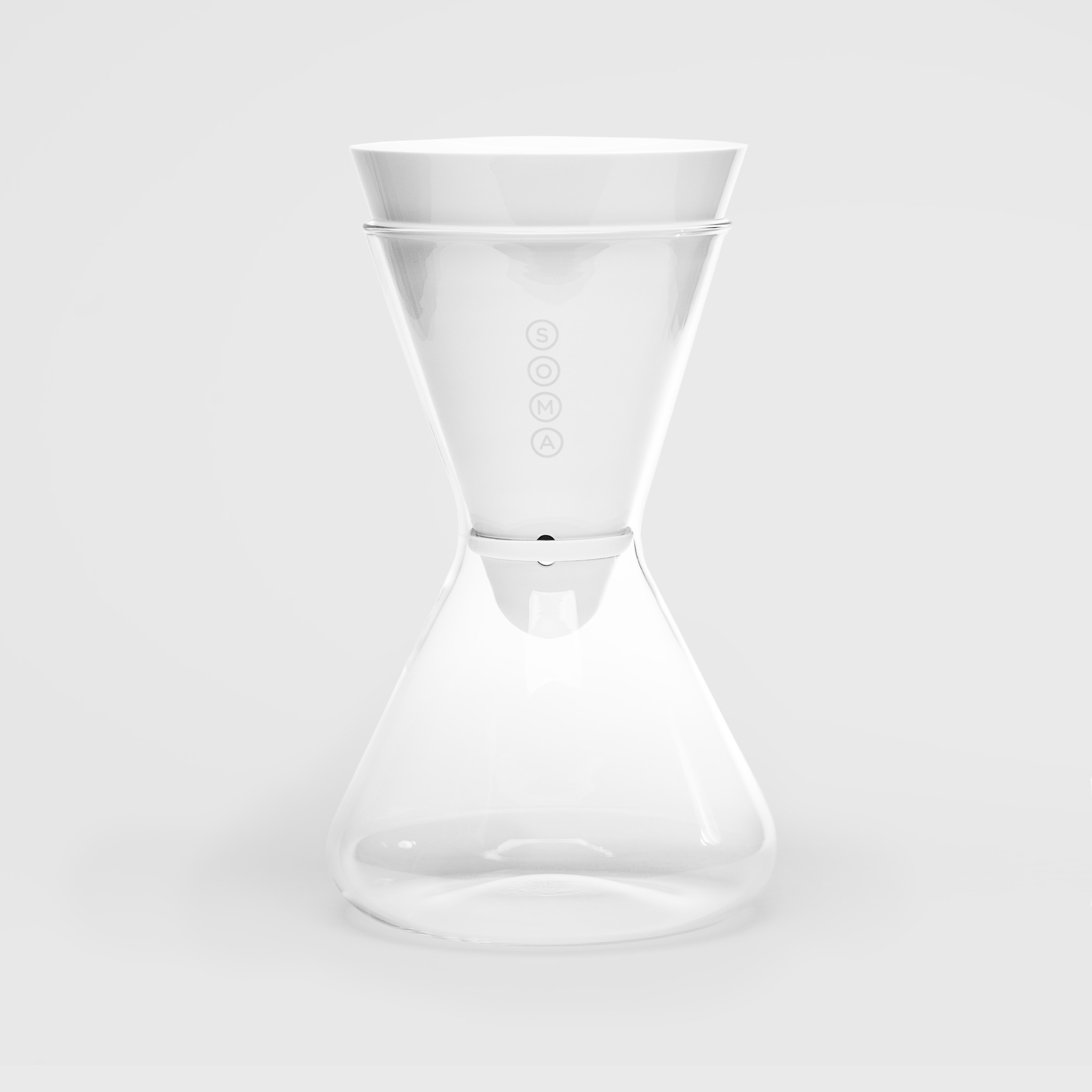 MAGIC BULLET: Magic Bullet!!! Because it is so easy and convenient to make smoothies for one person and not have product waste. The Magic Bullet is Jolisa's choice.
"I love to prep my protein shakes and fruit smoothies before my run. I add the ingredients to the cup, pop it in the fridge, go for my run and when I walk back through the door, I just put the cup on top of the blender and voila! my protein shakes and smoothies are ready in three minute." - Jolisa
NINJA QB1004 MASTER PREP PRO SYSTEM: The Ninja is a blender and food processor and is Jasmine's favorite. If you are making more than one serving, the Ninja is a better choice over the Magic Bullet. Making a week supply of beet juice is a breeze. It is super easy to clean and the container is wide unlike traditional blenders.
"I pulverize almonds in the Ninja to make my own almond milk. Which reminds us... we also think cheese cloths are essential kitchen items, they are the best ultra thin strainers." - Jazzy
SOMA 10 CUP PITCHER: We both use the Soma pitcher religiously. It holds such a large capacity of water which makes drinking filtered water throughout the day super easy. It's also great to brew iced tea in the summer and the wood handle is a really attractive design element.

SOMA GLASS CARAFE: We also love the Soma brand for its integration of both form and function. The glass carafe is gorgeous on the dinner table when serving guests, but we love to use it for infused water. We will filter the water from the tap and then add basil, mint, strawberries, lemon, citrus, or cucumber to the base. Hydrating has never been so beautiful.
PYREX SIMPLY STORE CONTAINERS: We love these containers because they are the most durable 'tupperware' we have come across. The lids seal shut and they come in various sizes. The best thing is that they are oven, microwave, and dishwasher safe.... we love baking casseroles and roasting veggies with them. They're so convenient, multi-purpose and practically indestructible (we've accidentally dropped them on the floor more than once).
"I pack small snacks like trail mix or baby carrots in the smallest size and throw it in my bag."- Jolisa
"They are a bit heavy because they are glass, but you'll never end up with nuts at the bottom of your bag and they never absorb odors like zip-lock bags or stain like plastic tupperware. The bigger sizes are perfect for storing dinner leftovers, sauces, and dry ingredients like rice, grains and powders." - Jazzy
OXO POP CONTAINERS: These containers are the best to organize the kitchen pantry. We like to buy things in bulk and store it in good quality, odor-free airtight containers. These are clear so it is easy to see how much of the essentials you have left. We put our pastas, protein powders, turmeric, dried fruit, flour, oats, and coffee beans in these air-tight containers to keep ingredients extra fresh.
VEGETABLE SPIRALIZER: "The spiralizer is the one kitchen gadget that has helped me cut my carb cravings. I love spaghetti, I can eat it every day. Since a friend introduced me to this bad boy, I've easily swapped my carb-loaded pasta with zucchini noodles." -Jolisa
We spiralize carrots in soups, cucumbers on top of salads... etcetera. There are many brands, we just nabbed one off of amazon. There are a ton of spiralizer friendly cookbooks out there, and even a blog called Inspiralized dedicated to spiralizer recipes.
CUISINART PERFECTEMP KETTLE: We first discovered the Perfectemp Kettle at a friend's house. After one use, we knew we had to have one. We've even gifted this baby to friends and family members. In short, this kettle has made lemon water morning rituals a breeze and with all of the temperature options, the green tea is never scorching. The bonus: it sits on a base and looks attractive on the kitchen counter.
BREVILLE MILK CAFE FROTHER: Is there anything more fun than being your own barista? We love this Breville frother for making chai lattes, cardamom milk, turmeric lattes and matcha green tea lattes. Our favorite part is thinking about all the money we are saving by making our own. Say good-bye to $5 drinks from Coffeebucks. You'll never look back.
BODUM BRAZIL 8 CUP FRENCH PRESS COFFEE MAKER: The start of many morning riutals, coffee maker. We always have a french-press on the counter. We like brewing locally roasted coffees and trying new flavors, especially in Santa Cruz. You can brew loose leaf tea in here too. Bodum makes 8-Cups of French Press coffee (or drink of your choice). Just pour in your ground coffee and add boiling water, let it steep, and voila. It's all dishwasher safe, easy to use and easy to clean.