Slipping into Cosmic Sleep: A guide to Yoga Nidra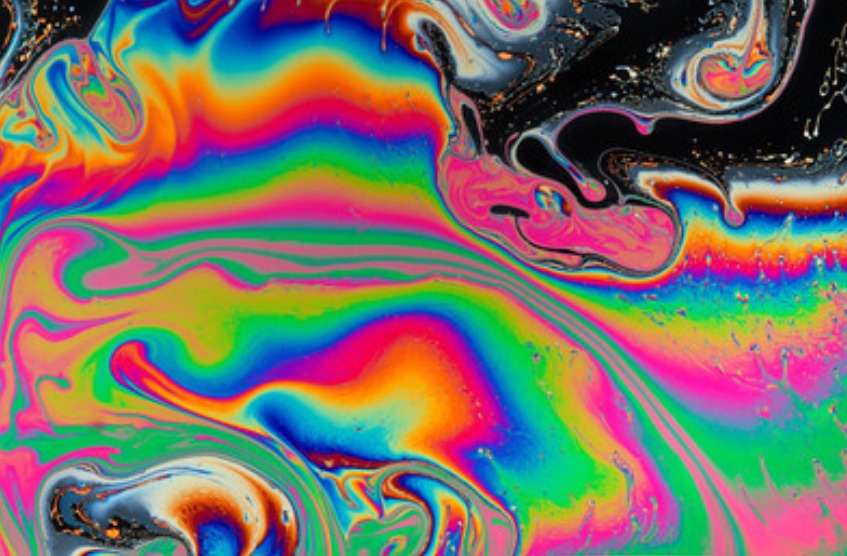 YOGA NIDRA / is often explained as a state of sleep, a state where we experience partial detachment from the world as when we are sleeping soundly, most external stimuli are blocked from our senses.
YOGA NIDRA & THE EXPERIENCE OF YOGIC SLEEP
Have you ever had that experience in shavasana, where after an intense yoga class, you happily laid down in corpse pose, and before you knew it you were transported into another realm? Someplace between sleep and dream... in a floating awareness, vivid and lucid, drifting along, lost in a swirl of thoughts and images? If you've ever had this somewhat startling experience, you've been given a taste of the experience of yoga nidra.
Yoga nidra (sanskrit: yoganidrā) is a deep state of relaxation which creates an experience that is simultaneously personal and impersonal. It is personal because it is achieved from the state of non-attachment that comes from turning your awareness toward the 'inner-self.' It is the mental search for 'that which animates things into being' which will lead you into the depths of meditation... a non-representational void in which inner and outer awareness merge, instantly blurring the distinctions between reality and imagination and entangling us in the web of playful illusion (sanskrit: māyā).
According to the philosopher Śaṅkara in Yoga Tārāvalī (8th century) attributed to him 'when the mind has transcended illusion or maya (sanskrit: māyā), when the ego has become static, when senses are no more functioning, and when all communications between the mind and the senses have been cut, when I and you no longer exist for a period of time, yoga nidrā starts.'

Yoga nidra is often explained as a state of sleep, a state where we experience partial detachment from the world as when we are sleeping soundly, most external stimuli are blocked from our senses.
For instructions on the foundational posture to this practice, see: Yoga Basics: Relaxing in Shavasana
3 Steps to COMPLETE
DEEP RELAXATION.
STEP 1. A BLISSED OUT PLAYLIST
Enhance your practice.
Balms + Tinctures to help relax the mind + body to induce meditative sleep.
THE PRACTICE OF COSMIC SLEEP IN 'CORPSE POSE'
In a postural yoga practice, the yogin aims at listening to and exploring the body in all of its dimensions. Body (postural alignment) awareness or 'proprioception' is the primary focus. In shavasana, however, the fixation of awareness to the body is replaced with an awareness of the subtler aspects of prana (sanskrit: prāṇa) and spiritual dimensions. In the Vedantic worldview and across many mystic systems, ultimate reality manifests as an infinite variety of shifting things that we subjectively experience around us in the phenomenal world and within us as our own fluctuating states of consciousness. Through our own self-inquiry, we are able to enter deeper into our own being, moving past our mundane states of consciousness and opening ourselves to the possibility of a supremely sublime experience: the merging of our individual self with the greater universe and its primordial energy.

1. BECOMING AWARE OF THE WORLD
Becoming aware of the world means first becoming aware of ourselves and the relation between us and our outside environment. We then recognize that our senses connect us with everything outside ourselves. We usually go about our days with our senses turned outward, focused on the external world. Becoming aware of this habitual tendency is the first layer of sinking into the state of superconscious sleep. We commit to the decision to relax into the experience of heightened awareness of our selves, thus turning our senses toward our own internal environments: the breath in the inner body and the thoughts of the mind.

2. DRIFTING INTO DREAM-SLEEP
As we move into our shavasana practice, withdrawing the senses, we turn our focus inward, tuning into the frequencies of our own chattering conscious mind. As we observe the way the mind wanders without judgement and attachment, we enter into the 'dream state' where we replay memories of the past and enact desires of the future.

3. MOVING BEYOND THE MIND
As our dreams and desires turn in our minds we begin to find mental stillness. After some time we recognize the thoughts and images that arise in our mind as waves or patterns; we are able to see them as abstract forms, without the meaning we superimpose onto them; instead they are seen as a play of kaleidoscopic images projected onto the conscious mind. We move beyond dream and desire into the void of our own imagination.
4. SLIPPING INTO THE SUPERCONSCIOUS STATE
Becoming conscious of our present state of mind, we are able to slip through the doors of perception into an experience of bliss called ananda (sanskrit: ānanda). This state is a momentary experience of non-duality. It is a glimpse into the state of profound or abstract meditation called samadhi (sanskrit: samādhi), a feeling of being neither inward or outward, yet simultaneously inward and outward. It is represented by the eternal sound of the cosmic AUM (OṂ).
Sanskrit Texts to Inspire your Yoga Nidra:
- Māṇḍūkya Upaniṣad
- Śvetāśvatara Upaniṣad
- Mārkaṇḍeya Purāṇa (Durgā Saptaśatī)
- Haṭha-Yoga Pradīpikā
- Yoga Tārāvalī